About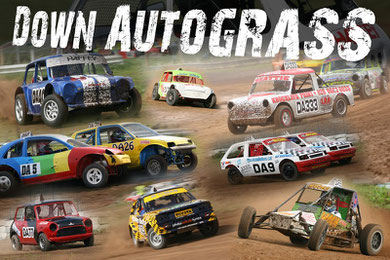 Racing tends to kick off at middday on most club days, and ends at around 4 or 5pm.
We provide catering, toilets, and track-side parking.
Down Autograss is Ireland's longest established Autograss Club. The Club was formed in the 80's by Mr Cavan Ferrie who had returned home from England with all his worldly possesions, one of which was a class 3 Escort! Having been a member of the Shropshire & Telford Club and already hooked on 'Grassing', Cavan set about contacting N.A.S.A. and soon after, Down Autograss was born! Cavan being the founder member of the club holds the DA1 number and even though he has not raced with us since moving to Denmark, the number is kept for him as part of the club constitution as we know he will be back again sooner or later. The name comes from the County in which the club was formed.